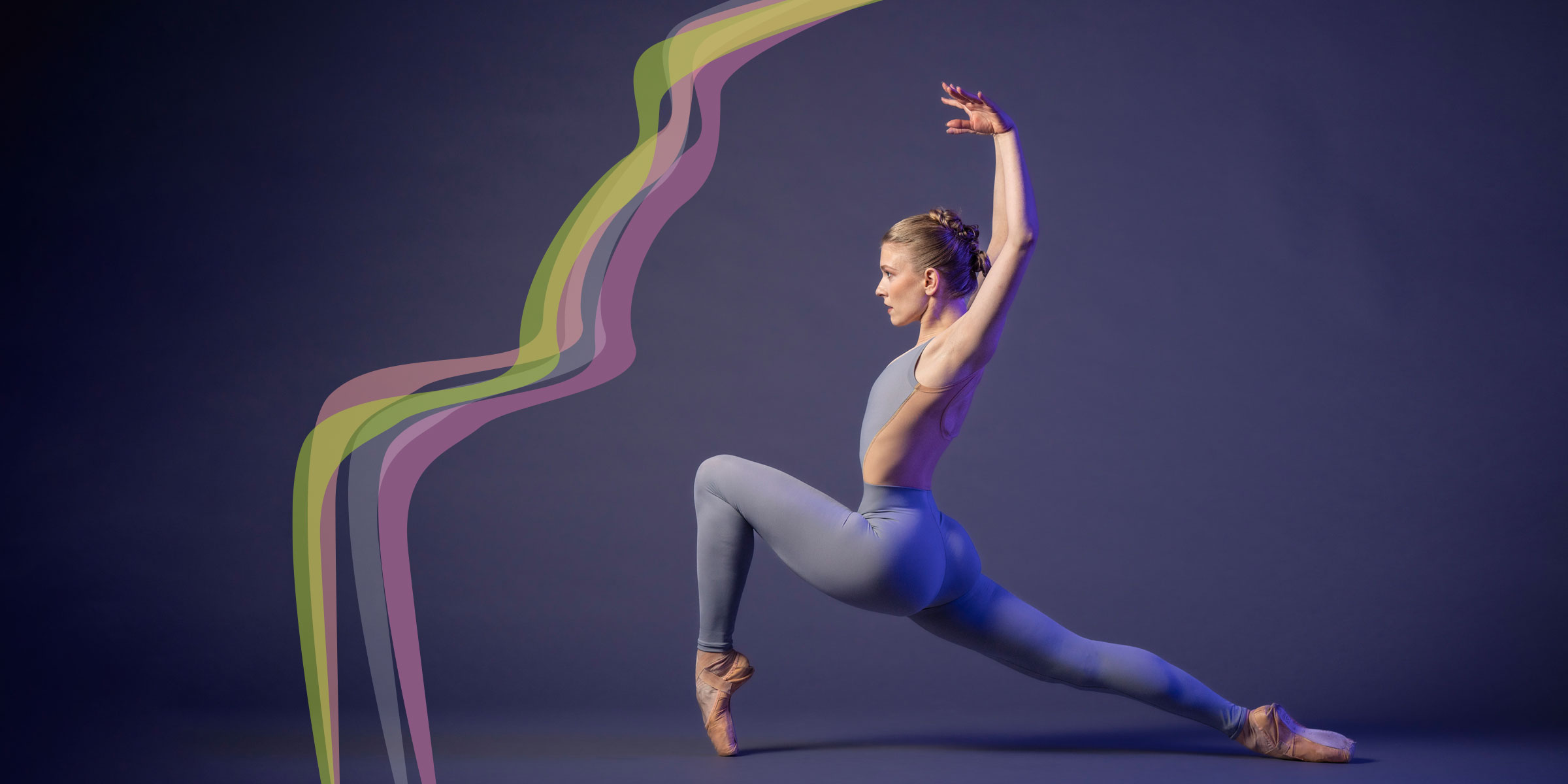 Performing a wide-ranging repertoire of dance, from groundbreaking contemporary movement to beloved classical masterworks, Ballet RI is a group of professional artists whose talent and artistry stands unmatched anywhere in our region. As Rhode Island's resident ballet company, Ballet RI aims to bring world class dance to audiences of all ages and backgrounds, from seasoned patrons of the arts to those experiencing dance for the first time.
KATHLEEN BREEN COMBES
DIRECTOR
After an illustrious career as Principal Dancer with Boston Ballet, Kathleen Breen Combes brings her extensive experience both artistically and administratively to Ballet RI where she is leading the organization in presenting world class art while creating an innovative, accessible and inclusive organization that will bring ballet to the forefront of the cultural landscape of Rhode Island and beyond.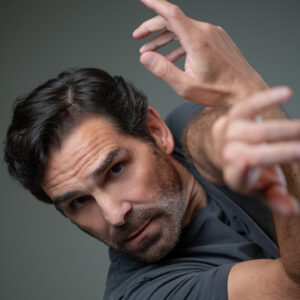 YURY YANOWSKY
ARTISTIC CURATOR/RESIDENT CHOREOGRAPHER
Yury Yanowsky's robust career as a Principal Dancer with the Boston Ballet spanned over two decades. Yanowsky frequently performed as an international guest artist, most notably with The Royal Ballet, National Ballet of Prague, National Ballet of China, and Pennsylvania Ballet. He was also a participant in numerous International Ballet Galas. Known for his bravura technique and stage presence he was hailed for his versatility in both classical and contemporary works.
Artistic Coach, Head of Advanced Divisions
Artistic Coach, Competition Ensemble Lead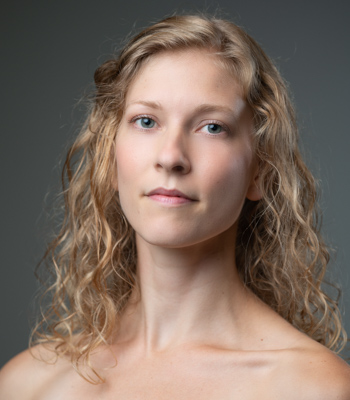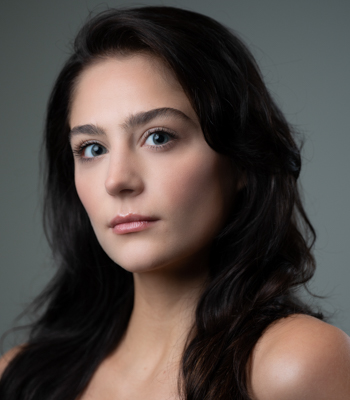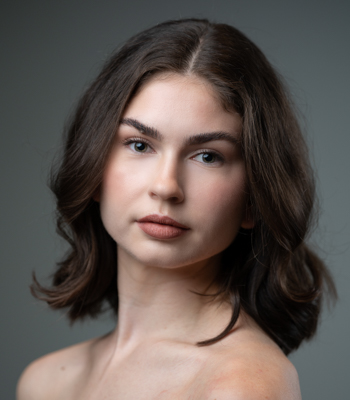 Alexa Kearnan
Grace Campbell
Elizabeth Labovitz
Paris Mills
Chloe Olson
Adele Walden
Grace Weidemann
Annabelle Thibodeau
Ballet RI, the premiere dance company in Rhode Island, is the proud evolution of Festival Ballet Providence as it continues to embark on an innovative future.
Through performances, education, and community engagement, Ballet RI reimagines a traditional dance form into a modern-day experience.
This new brand is a commitment to our home state and community and a continued reimagination, setting the stage for a bold and innovative future.
School Faculty
School Director
Marissa Parmenter
CORE BALLET PROGRAM 
Christopher Anderson
Sara Brownell
Sarah Cerulo
Kathleen Breen Combes
Leticia Guerrero
Alex Lantz
Chu Ling
Brittany Lombardi
Tara Mccally
Nita Trivedi
Yury Yanowsky
YOUNG CHILDREN'S PROGRAM
Sara Brownell
Valerie Cookson-Botto
Brenna Zgodić
Dušica Ilkić Vesković
Audrey Lukacz
Katey Tidwell
OPEN, ADAPTIVE, & ADULT PROGRAMS
Katherine Bickford
Sara Brownell
Dušica Ilkić Vesković
Lea Marie D'arminio
Erin Muccino
Joshua Tuason
GUEST FACULTY
Julia Feeley
Taavon Gamble
Jessica Pearson
Dina Ternullo Melley
Zenaida Yanowsky
History
Originally named Festival Ballet of Rhode Island (FBRI), Ballet RI was founded in 1978 by two former Royal Winnipeg Ballet Principal Dancers, prima ballerina Christine Hennessey and her partner Winthrop Corey. The pair led FBRI for almost 20 years, establishing it as a force in the New England dance community and one of the strongest regional companies in the country.  Hennessey led FBRI until her untimely death in 1997, when her daughter Elizabeth (a leading dancer in the company for many years) acted as Interim Artistic Director.  
In 1998, choreographer and dancer Mihailo "Misha" Djuric was selected to direct the Company.  With his ambitious vision, FBRI broadened audiences, diversified its repertory, and incorporated an unprecedented number of emerging choreographers.  In addition, Djuric's tenure brought about international touring of the professional company, a relocation to Providence's historic East Side, the creation of a new "Black Box Theatre," and a name change to Festival Ballet Providence.  
In 2019, a year before announcing his retirement, Djuric played a central role in bringing in the then principal dancer with Boston Ballet, Kathleen Breen Combes, as its new Executive Director. In 2020 Breen Combes was appointed Director by the Board of Trustees, and Yury Yanowsky, also a dancer and choreographer from Boston Ballet, as its new Artistic Curator and Resident Choreographer.
COMPANY REP WORKSHOP 2023
Experience Ballet RI repertoire in a workshop setting.
July 31 – Aug. 5, 2023
Ages 16-22
The one-week Company Rep Workshop will give young professionals the opportunity to experience Ballet RI repertoire in a workshop setting. Classes will be taught by Ballet RI Artistic Staff and Faculty. Participants will work with Artistic Curator and Resident Choreographer Yury Yanowsky on choreography, receive coaching on classical repertoire, and experience the process of a new creation with a leading guest choreographer.
2023-2024 Ballet RI Trainees will be selected exclusively from the workshop.
Financial Aid is not available for this program. Scholarships awarded at the discretion of the directors.
Tuition Information
$750 Per participant
$650 per participant when also attending one week or more of SDI
Residential Information
Optional housing for Company Rep Workshop will be provided on the historic Rhode Island School of Design campus where participants will enjoy experiencing dorm life with their peers and exploring the Cultural Capital of Rhode Island.
OPTIONAL: Room and Board Information is as follows:
$700 per week per participant.
All residential CRW students will be housed together with a Resident Assistant who oversees their day-to-day experiences. Students will have access to bus transportation to the studio, on campus dining for breakfast and dinner, bagged lunch at the studio from a local hotspot, and 24-hour campus security.
Room and Board can be secured on a week-by-week basis. If the minimum number of resident students is not met, housing may need to be modified or canceled. All deposits are non-refundable.
We will no longer be requiring students to provide negative COVID-19 tests or vaccination records. In addition, we are adjusting our face mask policy from required to recommended. We will continue to monitor the progress of the pandemic, and should the need arise, we will adjust our protocols and policies.
For specific inquiries, contact the office at [email protected].
Diversity, Equity, Inclusion
BALLET RI serves diverse communities in Rhode Island by uplifting the spirit of underserved populations and amplifying the voices of Black, Indigenous, and People of Color. 
We use the power of art and its impact on culture and community to impact positive change.
We uphold equity and recognize that our work begins with accountability.
Our school and community engagement programs embrace differences and impart the transformative power of dance in a manner that encourages a safe and creative space for all.
We embrace cultural, social, economic and religious differences enriching the dance experience while providing guidance to our artistic output, education, dress codes and staff etiquette.
We present a diverse repertoire on stage and engage the unique voices of tomorrow to continue the reimagination of our art form.
We are committed to diversifying our employees, artists, board, students, and audience to better reflect the communities we serve.
Employment opportunities
Ballet RI is an Equal Opportunity Employer and does not discriminate against any employee or applicant for employment because of race, color, sex, age, national origin, religion, sexual orientation, gender identity and/or expression, status as a veteran, and basis of disability or any other federal, state or local protected class. Ballet RI values a diverse workplace and strongly encourages Black/Brown, Indigenous, and other People of Color to apply.
SCHOOL DIRECTOR, Ballet RI
Ballet RI is seeking a qualified Director of the School of Ballet RI to help train, develop, and inspire the next generation of dancers, dance educators, and dance supporters. This position is an essential administrative role and rounds out the senior leadership team, providing critical thought and support as Ballet RI launches into its exciting new chapter. The School Director of Ballet RI will work alongside other administrators to build and execute a strategic education plan, as well as oversee the continued growth and development of the school.
 POSITION OVERVIEW
The School of Ballet RI currently has over 300 students of all ages and features a robust and diverse curriculum. The School Director will envision, coordinate and supervise, in concert with the Director and Artistic Curator, all artistic facets of the School of Ballet RI. The right candidate will inspire students to develop a love for the art form by providing compassion within the instruction without compromising or lowering teaching standards. The School Director will be a role model, providing leadership and support for all efforts necessary to foster the continual growth and development of the School of Ballet RI in size, scope and efficacy.
Position: SCHOOL DIRECTOR­
Location: Providence, Rhode Island
Status: Full-time, Salaried, Exempt, Benefits Eligible
Salary: $60,000 – $65,000 annually
Start Date: Summer 2023
2023-2024 AUDITIONS
Thank you for your interest in Ballet RI.  Our talented resident company of dancers performing a wide range of repertoire with an emphasis on contemporary movement grounded in classical ballet technique. Ballet RI is a non-union ensemble company offering competitive 28+ week contracts.
Ballet RI values a diverse workplace and strongly encourages Black/Brown, Indigenous, and other People of Color to apply.
BUS DRIVER
Ballet RI and United Way of Rhode Island announce a new program aimed at increasing access to dance education for Providence elementary students. Ballet RI is seeking a part-time driver who will be an integral part of the overall ProviDANCE program and mission.
As part of our mission to make dance accessible to the communities this program serves, the driver's role is to safely deliver students both to our Providence studios for dance class and back to their schools at the end of the day. The small 14 passenger bus will live at our Hope St. studios, where the driver will take the bus to both elementary schools in Olneyville to pick up the students and bring them back to take class. At the end of class, driver will return the students to their schools to be picked up by their parents. A bus monitor/dance teacher will be there to assist with this process. Cleaning the bus per COVID-19 safety protocols before student pick-up and after drop-off will be required.
Requirements:
-Availability starting June 2022 and continuing through May of 2023.
– Chauffeur's license, or ability to obtain one – NO CDL REQUIRED
– Possess a clean driving record
– Can pass a Federal background check
– Must have been vaccinated for COVID-19
DANCE ACCOMPANIST
Ballet RI is seeking part-time musicians with advanced level piano skills who are prompt, responsible, and interested in collaborating with teachers and students to accompany classical ballet classes. Applicants should be strongly committed to excellence.
Ballet RI values a diverse workplace and strongly encourages Black/Brown, Indigenous, and other People of Color to apply.
Skills/Requirements
– Advanced level piano skills, with preference given to classical training.
– Previous experience playing for ballet technique/pointe classes is recommended.
– Knowledge of ballet terms/repertoire is preferred and ability to improvise is required.
– Experience providing and maintaining a professional studio and performance atmosphere within the classroom.
– Ability to provide inspirational accompaniment for dance classes.
– Ability to work with teachers in a wide variety of styles and rhythms.
– Prior experience or a wide range of repertoire necessary.
– Willing to work with others, flexible, and creatives.
– Having a book and/or repertoire already compiled strongly recommended.
Academic Credentials: We will evaluate your level of experience and education. An audition is required. Some training provided. Benefits include free tickets to Ballet RI performances.
ADMINISTRATIVE INTERN
SUMMARY: Interns gain valuable administrative experience, working within an active and vibrant nonprofit setting, assisting staff and interacting with clients and customers. Interns are an important part of the organization, working closely with staff in the following departments: Administration (Database and file organization) Development (Donor engagement and management, fundraising projects) Marketing and Box Office, (Ticketing and subscriber management), School of Ballet RI (Client file management, scheduling and communication), Production Tasks (Backstage and front of house production duties).
HOURS: Interns typically work 15-20 hours per week and are eligible to receive college credit.
SESSIONS: Currently recruiting for all terms (Fall, Spring, Summer)
Please send resume and cover letter to [email protected].
OUTREACH INTERN
SUMMARY: Ballet RI is offering learning opportunities to eligible college students. This internship provides an opportunity for students to shadow Ballet RI Outreach Educators for 9 weeks. This will provide the dance education interns additional experience teaching dance in a public-school setting, and prepare the interns for hiring and placement in future classes.
The intention of the program is to build skills students interested in teaching dance in a public-school setting through shadowing an Ballet RI Outreach Educator. The internship is not a paid position but can be applied for credit (student is responsible for organizing required enrollments, paperwork, etc. in order to receive credit). Students who successfully complete the internship program will be eligible to apply for a paid teaching position in Ballet RI's Outreach Education program during the following session.
REQUIREMENTS
• Letter of Recommendation
• Interview by Valerie Cookson-Botto, Director of Community Engagement for Ballet RI
• Transportation to and from outreach school locations
• Participation in no less than one hour a week for 9 weeks at a Ballet RI outreach education program
• Students 18 years or older will be required to complete a BCI through the Attorney General's Office
Laurine Ryan Perry
President
Ana Coronel, Richard Saltzman
Co-Vice Presidents
Linda McGoldrick
Secretary
Joe Nauman
Treasurer
Colleen Cavanaugh
Gail Higgins Fogarty
Councilman John Goncalves
Erica Guatieri
Phillip Kydd
Maria Montanaro
Dana Alexander Nolfe
Stefan Petrella
Randy Rosenbaum
Eve Rounds
Don Wineberg